Order 10-8 Video Products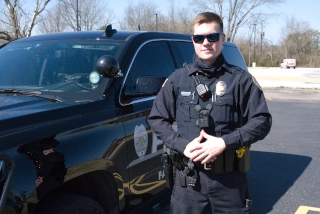 We are here to serve our customers.
You can order our products using one of the methods below:
Call Us
Please call us at 1-931-297-2292 during normal business hours of 8:30am – 5:30pm CST to order or inquire about our products.
By Fax
You can send us your department PO or letter of request to 1-931-233-1263. You can also email us at [email protected].
By Email
E-mail us at [email protected] for any pre-sale questions or technical information.
By Postal Mail
If you prefer to send us information via post office, you can send it to following address:
10-8 Video, LLC
Digital Evidence Solutions
1423 Huntsville HWY. Suite F
Fayetteville, TN 37334