Police Camera Research at Risk Due to Justice Department Budget Cuts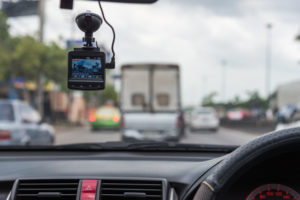 There are plenty of benefits of law enforcement agencies using police cameras while on the job; avoiding legal trouble in certain cases, improved visual evidence, and much more. Unfortunately, police departments across the country are fighting to keep the funding for body cameras for law enforcement.

As of March 2015, out of the 18,000 police departments across the country, roughly one-third of them used police body cameras.

According to the Washington Examiner, due to national budget cuts, both police body camera research and implementation is at risk.

Since the first law enforcement agency used video while on the job, research has been an essential part of determining the effects this technology has on departments and crime reduction. Thanks to the Justice Department's budget proposal, however, body camera research programs are losing their funding to continue learning about the positive and negative impacts of this technology.

The Justice Department's officials state that these body camera programs are being cut to "redirect funding toward higher-priority investments relating to combating violent crime and promotion officer safety."

This news comes just eight months after former Attorney General Loretta Lynch promised $20 million to various police departments in 32 states for police cameras.

In Louisiana, the budget cuts could result in not only less money for research and body cameras, but fewer state police officers altogether. As KLFY reports, State Police departments are facing a possible budget cut of $18.5 million. Because these cuts are so extreme, departments are searching for major ways to help save money — staffing in the Louisiana's French Quarter, a historically crime-stricken area, is at risk of debilitating.

Although police departments across the U.S. are fighting to not only keep their cities sufficiently staffed and well equipped with advanced technological devices, body and dash cams for police officers are going to remain. If you want to learn more about how police cameras can help your department, or what's to come of the industry's future, contact 10-8 Video today.