What Are Police Car Cameras Actually Capable Of?
The world of law enforcement has changed quite a bit in the last 20 years or so. As technology becomes more ingrained in society, law enforcement officers must keep up. The result has been a surge in technologies like police car cameras, police body cameras, high-tech squad cars, and other new devices that keep both officers and citizens safe. To give you a little taste of how technology has advanced for police, only 11% of state police and highway patrol vehicles had in vehicle camera systems in 2000. Now, almost 72% of all state patrol vehicles utilize this technology. Here's a look at what that technology can actually do for police and for the public.
Triggers Because police car cameras are hardwired into a vehicle's electrical systems, they're able to activate based on triggers that are programmed into them. For example, if a police officer turns their emergency lights and siren on, a police car camera could automatically start recording the situation. This would be classified as a trigger, or something that prompts the camera system to turn on and begin recording. However, that's not the case for every dash camera. In many instances, an officer still needs to manually activate the camera, as a trigger may not be able to turn it on automatically.

In Case You Missed It: Far Outweighing The Cost: How Everyone Benefits From Police Body Cameras

Battery Life Most police vehicle cameras are integrated into a car to the point that they don't have any battery limits. This means that ideally, a police vehicle camera will be running constantly, providing updates and evidence on any given situation. Some cameras are even set to turn on as soon as a car is started. This ensures that whether someone remembers to activate a camera or not, every incident inside and out of the car is recorded.
Objective Account A body camera is helpful in that it shows a police officer's point of view. But keeping that in mind, it means there's no way to see what an officer is doing unless there are other officers on the scene. This is where police car recordings come into play. For a truly objective account of what happened during a particular incident, it's important to pay attention to the footage a dashboard camera captures. These cameras provide automatic digital evidence collection, better protecting officers both in the streets and in the courts.
Don't discount the importance of dashboard cameras in police vehicles. These little devices are changing the way police work is performed, keeping both citizens and officers safe in the 21st century.
Read More: Benefits Of Police Body Cameras Seen In Detroit
Building on the unsurpassed reliability of our previous 3 generations of systems, the HD4 Police Dash Camera System offers Full HD recording for even greater clarity and detail!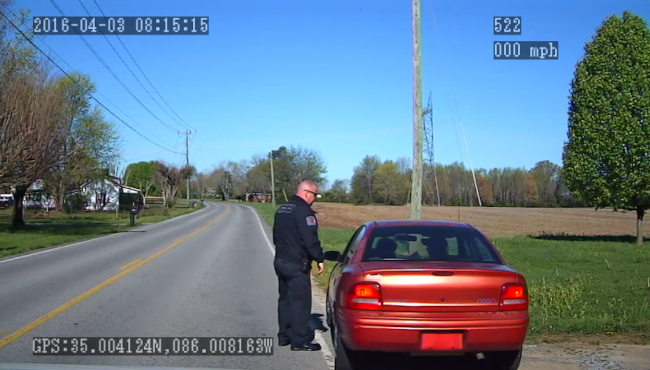 With cameras everywhere today, it's becoming critical for Law Enforcement to have the ability to record their civilian encounters.